Living space increase
A basement or cellar conversion can add living space to your home. We pride ourselves on the quality of our work and you can see our work in progress on these pages, and finished work can be seen here.
One of the main benefits of getting a basement or a cellar conversion, or even a new basement built, is that it will be a large increase in the useable floor space of your home. This expansion in your living space can be used for a wide variety of uses, everything from a new living room, a bedroom, a spare room, a home theatre or even a games room.
Anything that you can imagine, we can bring to life. Our cellar and basement services, combined with our extensive within the building trade, means that we can make anything that you want. A converted cellar or basement can even increase the value of your home. To read what some of our previous customers said about us, please follow this link.
We can offer you basement and cellar conversions or even dig you a basement under your home. Call us on 0161 962 0007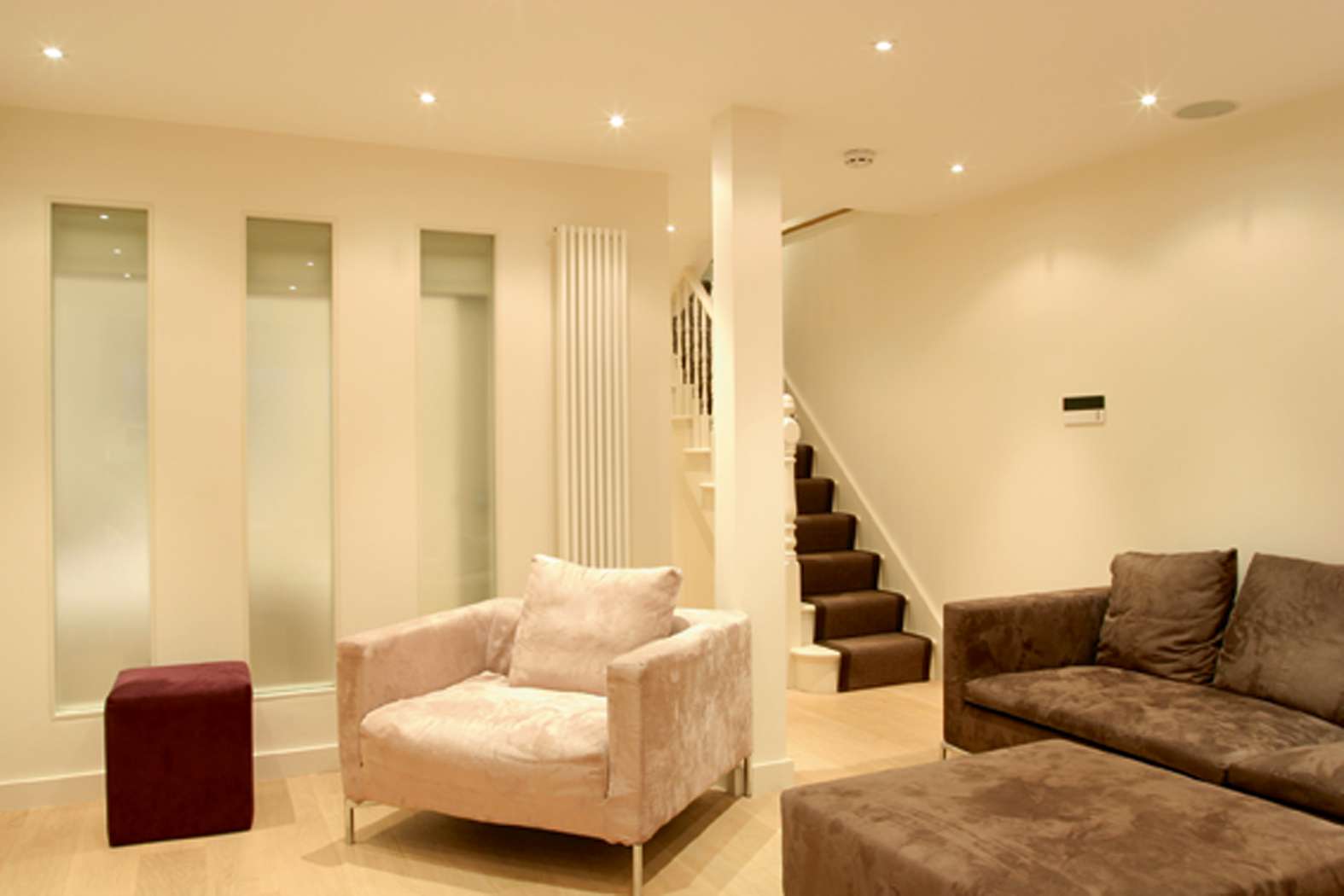 Basement conversions in and around Manchester
We have specialised in basement and cellar conversions for over 15 years and we have over 30 years of experience within the building trade.
Our company offers a complete service, start to finish. Visits to completed basements can be easily arrange. Just give us a call.
Room beneath your feet
On top of our basement conversion work, we can also excavate new basements under your home. This can be an alternative to a loft conversion or an extension, improving the living space of your home as well as increasing its value. We can even carry out major excavation work, which includes underpinning the walls so that they carry on down, giving you another level.
These can made into shower rooms, bed rooms and more, giving you much, much more room.
---